Vision, Mission and Values
As a Company we lead the way forward to preserve, protect and promote Lithgow's diverse and unique industrial heritage that established the town and surrounding region.
To acquire or lease heritage sites which have been forgotten and develop them into first class attractions that will showcase the role Lithgow played as an industrial power house at the turn of the early 19th century.
To establish a Company with a sound business footing which is financially stable to enable it to deliver the vision COC Limited has for Lithgow and the community through the preservation of its heritage through tourism, economic development and innovative partnerships.
Core Values

COC Ltd will preserve, protect, promote, value and enhance our unique industrial and rail heritage for the benefit and enjoyment of all.
Consultation and Cooperation
COC Limited will consult and co-operate with our community, local business and Local, State and Federal governments to achieve optimal outcomes.
Sustainability
COC Limited will conduct its affairs in a social, economic and environmentally sustainable manner.
Viability
COC Limited will at all times strive to be a responsible, forward thinking organization
Value and Protection
In all of COC Limited's activities, it will value, protect and enhance the natural and built environment with a particular focus on heritage.
Respect
In our dealings within COC Limited and with the community as a whole, we will respect, protect and understand lifestyle choices and cultural diversity.
Inclusivity
COC Limited will be inclusive when dealing with its members, partners and the broader community.
MICHAEL J WILSON JP
Chairman: COC Limited
Chairman: Eskbank Rail Heritage Centre
Chairman: Wolgan Valley Wilderness Rail Trail
Chairman: Lithgow State Mine Railway Limited
Michael has spent most of his life in public and community service, having spent many years in admin roles in sport, the arts and community. He has a passion for local heritage and preserving the city's industrial past for future generations.  
With a professional background in the electricity generation industry in Asset Management, Material Supply Co-ordination and adaptive uses for fly ash, he has also operated a number of private enterprises in the fields of motion picture exhibition and limousine hire.
Michael has also spent 13 years as a Councillor on Lithgow City Council which led to chairing many internal Council committees as well as holding Board positions on the Upper Macquarie County Council, Skill Set (Group Apprenticeship Training) and the Mid-West Area Health Service.
Today he is a Director and Public Officer for LINC, Chairman of COC Limited, Eskbank Locomotive Depot & Museum, Director of Lithgow State Mine Railway Limited and Vice Chairman Friends of the Wolgan valley Wilderness Rail Trail Limited
DONALD JOHN CLIFTON
Director: COC Limited
Director: Lithgow State Mine Railway  Limited
John is the proprietor of The Little Website Company Pty Ltd, also providing web design (specialising in transport heritage) and print management. His print media experience comes from his past roles of Assistant Editor for the Railway Digest Magazine, Editor of Australian Bus Magazine and Co-publisher of Transit Australia Magazine.
John is a member and office bearer of various Rail heritage groups and is currently involved with Operations Management of Pyrmont Bridge.
Previous roles in both the Commonwealth and NSW Public Service as well as private enterprise have provided John with valuable experience in contract and general administration, change management, project management and supply chain management.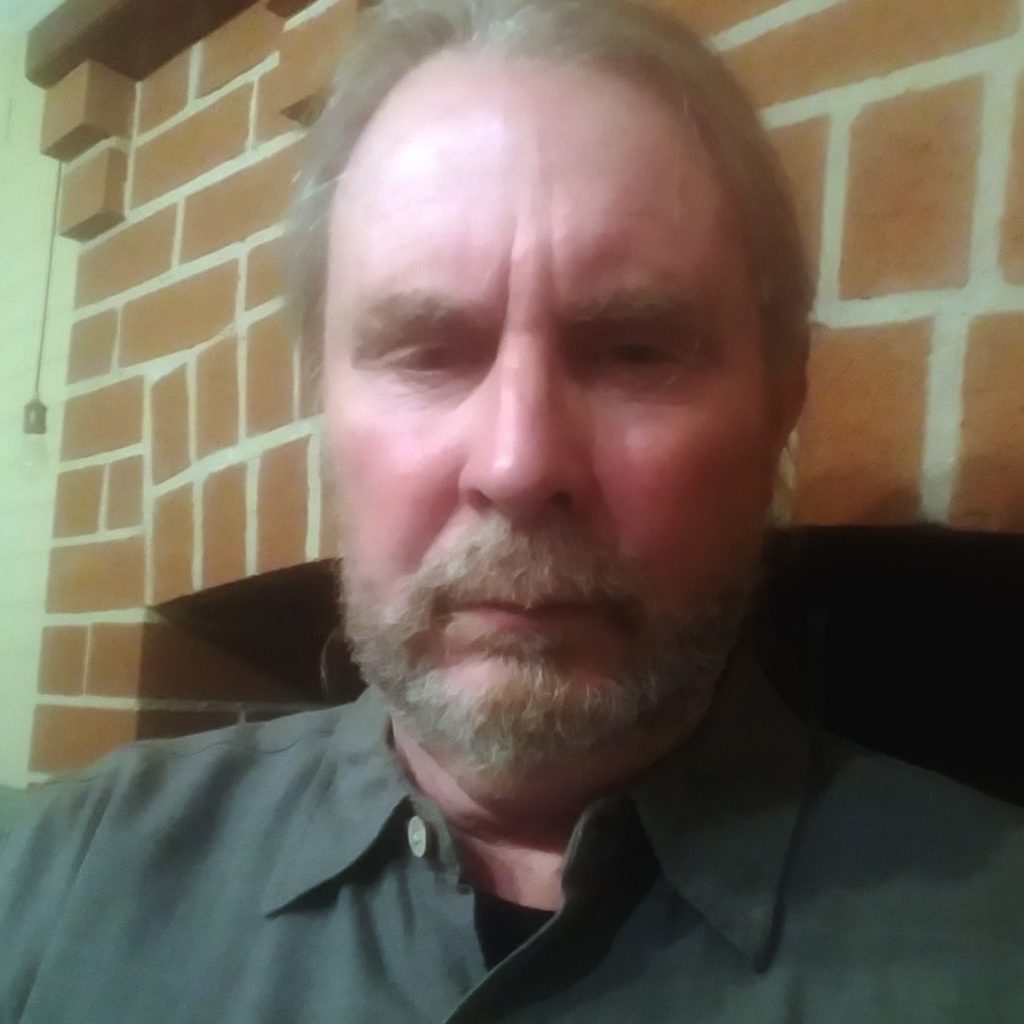 STEPHEN R OVERMYER
Director: COC Limited
Director: Lithgow State Mine Railway Limited
Steve has worked as a Quantity Surveyor, as well as researching Structural Properties of Timber with the NSW Forestry Commission, and researching Sustainable Buildings & Materials at the University of Western Sydney. He has also worked building Straw Bale houses in the Blue Mountains and is currently building an off-grid sustainable house on the NSW south coast.

Steve is a founding member of COC and LSMR and has a great interest in rail heritage, railway architecture and industrial history, particularly with respect to Lithgow and surrounding areas.

He was also a founding board member of the Australian Society of Section Car Operators (SA) and more recently, Motorcar Consortium whose aim is gain accreditation for operators of vintage railway perway machines in NSW. Steve has previously operated track vehicles in NSW, South Aust. and Queensland.
PETER REED
Director: COC Limited
Commercial, Contracts, Asset & Project Management
Professional Summary
Broad Experience in all facets of Business and Asset Management with a strong slant to Project
Management.
Deals with all facets and levels of organisations and extensive knowledge and experience in the Strategic
Management of 'mission critical' assets as well as extensive experience in budget assessment, analysis
and execution.
Well-rounded experience in the management of key businesses as well as the experience in the many
facets within these areas.
Worked with large operating and capital budgets and broad experience in management of procurement,
approvals and cash flows.
Skills
Project Management
Data entry
Client assessment and analysis
Interpersonal and wriYen communication
BudgeSng and finance
Staff development
Team leadership
Methodology implementation
Inspection reviews
Report writing
Risk management processes and analysis
Conflict resolution
Strong verbal communication
Self-motivated

Work History
General Manager – Assets And Projects, 02/2017 to 07/2018
Port Authority Of New South Wales – Walsh Bay, NSW
Responsible for the Management of key Port Assets in line with the expectations of the N.S.W.
Government and Key stakeholders.
Managing the planning, approval and execution of key Projects so as to ensure the ongoing viability o the
organisation.

General Manager – Asset Management And Maintenance, 06/2012 to 02/2017
Port Authority Of New South Wales – Walsh Bay, NSW
Responsible for the Strategic Management of Key Port Assets in Sydney, Port Botany, Eden and Yamba.
Assets include 2 x Cruise Terminals, Navigation Aids, Vessel Tracking Systems and Pilot Vessel Fleet.

Senior Manager – Asset Management And Maintenance, 12/2010 to 06/2012
Port Authority Of New South Wales – Walsh Bay, NSW
Strategic Management of Land Assets at the Ports of Sydney and Botany N.S.W.

Asset Manager – External Plant, 03/2005 to 12/2010
Delta Electricity – Sydney, NSW
Responsible for the Strategic Asset Management of key generating Assets at Wallerawang and Mt Piper
Power Stations.
Assets included – 3 x Registered Dams, 3 x Ash Dams, Coal Conveying Plant, Ash Conveying Plant,
Compressed Air Plant and Water Treatment Plant – inc Demineralizing, Reverse Osmosis and Water
Treatment Plant.

Education
Masters Of Engineering Practice: Business, 2000
University Of Technology Sydney – Ultimo, NSW
Graduate And Past Member: Business, 2004
Australian Institute Of Company Directors – Sydney, NSW
Graduate Of Asset Management: Asset Management, 2012
Australian Institute Of Asset Management – Sydney N.S.W.
JOHN STACK
CFO: COC Limited
CFO: Lithgow State Mine Railway Limited
John is a Certified Practising Accountant with over 20 year's experience in senior financial roles within public sector, commercial, and for purpose organisations.  He has a Bachelor of Business degree with postgraduate qualifications in Finance, Corporate Governance and Company Directorship.
In employment John has had responsibility for all facets of the financial management of large organisations operating in different sectors including financial and management reporting, treasury management, information technology, company secretarial, audit, risk and compliance.
John has successfully undertaken the transformation and development of finance functions within these organisations during periods of growth, actively participated in the development and implementation of strategic plans within these organisations and led change projects for technology replacement, legislative and regulatory change and the development of compliance and corporate governance frameworks.
KANE BOTT
Director: COC Limited
CFO: Lithgow State Mine Railway Limited
Kane has experience in book keeping and administration and is currently employed at Revenue NSW as an Assistant Business Systems Analyst.

Since commencing with COC Ltd, Kane has risen to hold volunteer positions of:
• CFO/Director – Lithgow State Mine Railway Limited
• Director – Commonwealth Oil Company
• Publicity Officer – Lithgow & District Model Railway Club
Education
• Certificate III in Financial Services
• Certificate IV in Bookkeeping Services
• H & R Block Tax Course 2015
IAN RUFUS
Heritage Advisor
Eskbank Rail Heritage Centre
Tertiary Qualifications:
Bachelor of Town Planning (UNSW 1979).
Master of Heritage ConservaFon (University of Sydney, 1998).
Memberships & AffiliaHons:
Planning Institute of Australia
NSW Heritage Office Register of Heritage Consultants
Australian Garden History Society
Historic Houses Trust
Lithgow Escarpment Landcare Group – convenor
Awards:
National Award for Outstanding Volunteers from Environment Australia (2002).
Professional working experience
Ian Rufus of Hillcrest (2010 to present)
Planning, building and heritage specialist for consultancy, employing 4 staff in design, research and
landscape.
SPECIALISED EXPERTISE
Heritage assessment and principles of heritage conservaHon
Building, planning, interpretation and management of heritage items. Specialising in urban design,
industrial, domesic and other built fabric.
Preparation of planning controls and conditions of development consent
Drafting and using legislation  to identify development issues and guide proposals within and
outside government, including approvals for viable uses to conserve and retain heritage items.
Knowledge of all levels of government
30 years' experience working with local and state government, and also federal government
requirements.
Knowledge and understanding of relevant legislation
I have worked with the Acts and Regulations since their inception, finding the best outcome for
Council and other clients.
Knowledge and understanding of heritage requirements
Management of Council's Heritage Advisor program and giving heritage advice as part of building
and development process, including privately-owned residential properties I have used the
principles and detail of the Burra Charter, the NSW Heritage Manual and the Local Government
Heritage Guidelines extensively. The list of projects and my experience speak for this.
Experience in negotiation, mediation and dispute resolution, dealing with stakeholders.
I have been at the forefront of negotiation in my work, ensuring smooth operation and expedient
processing of applications, often finding solutions where others have not.
Regularly and routinely deal with the range of various levels of government as well as community
stakeholders. Particular notoriety as a negotiator.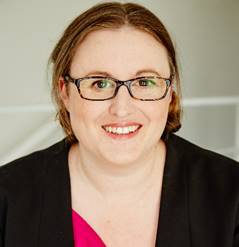 MICHELLE EVANS
Environmental Manager
Eskbank Rail Heritage Centre
Michelle is an Environmental Scientist with extensive practical experience in ecological and land
capability assessments coupled with an in-depth understanding of soils, ecosystem interactions
and botanical identificion.
She is experienced in providing environmental and legislative advice to public and private clients
who operate across a range of industries, including Defence, building, power generation and coal
mining industries.
Michelle holds accreditation with Fire Protection Association Australia as a Bushfire Planning and
Design practiconer (BPAD Level 2).
Education
Graduate Certificate in Bushfire Protection – University of Western Sydney
Implementing Environmental Management Systems – NCSI
Bushfire Planning and Management; Bushfire and Biodiversity; and Forests and Water –
University of Melbourne
Bachelor of Land Management – University of Sydney
ROSS HIGGINS
Legal Counsel
Mr Higgins was admitted as a Solicitor in 1974 and is the sole Principal of Higgins Lawyers practicing in the Blue Mountains and Central West of NSW. He has been involved in harness racing for over 40 years as an owner, breeder and legal representative of industry participants in the Tribunal.
Ross is a Personal Injury Law Accredited Specialist, a Motor Traffic Accident Specialist and a Litigation Specialist. He is also a Local & District Court Arbitrator and Public Notary, and specialises in Insurance and Compensation Claims and Contesting Estates.
Ross is also a trained mediator and provides mediation services across the Central West and Blue Mountains regions.
He is actively involved in the local community and was a Rugby Union referee at the highest level, and in 2008 was inducted into the Legend category of the Lithgow Sporting Hall of Fame. 
MARK LANGDON
Researcher,  Historian and Author
Mark is an author and historian with a number of books and short article contributions to his credit. His primary areas of interest are railway, mining and industrial history with a specific interest in shale mining in New South Wales. His books include Shale and Shays – The Fight for Shale Oil from the Wolgan Valley, Conquering the Blue Mountains and contributed to information that was used in Furnace Fire and Forge – Lithgow's Iron and Steel Industry 1874-1932.
 
Mark lives in the Upper Blue Mountains and enjoys researching and writing since retiring after a 30 year career with the NSW Fire Service. Mark has a Bachelor of Arts  (Honours) Majoring in Australian History,  Bachelor of Technology (Surveying) and Certificate II Rail Infrastructure. He is currently working on a Diploma in Rail Infrastructure.
Registered and Prinicpal Office
COC Limited
ABN: 83 134 936 477
ACN: 134 936 477
Correspondence To:

The Secretary
PO Box 350
LITHGOW NSW 2790